Kartina TV USA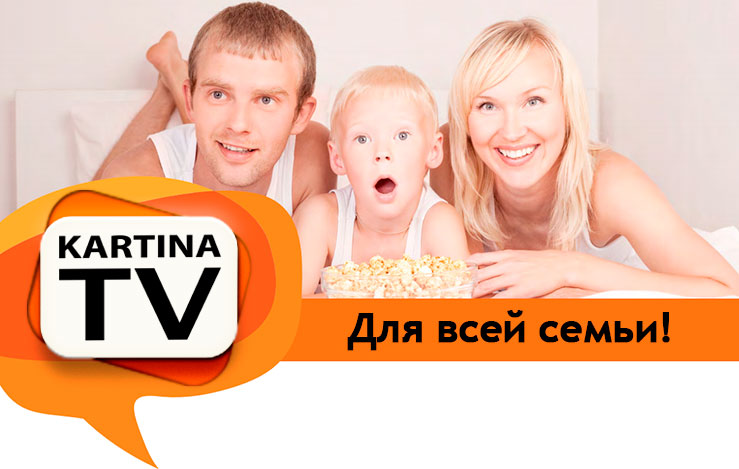 The popularity of the Kartina TV service is growing every year, and the reason of that is not only to increasing the number of Russian-speaking population in America, but also to the quality of the services provided by us. At the moment, the number of Kartina TV viewers has exceeded 5 million, and this figure makes us work better and faster.
Why is Kartina TV so popular?
We can proudly answer this question, because over ten years of hard work we have gained not only experience, knowledge, but also learned the tastes of our customers.
Thanks to technological progress, we have brought television in the United States to a whole new level. Fifteen years ago, no one thought about such a breakthrough, but now everyone who has a valid Kartina TV subscription
The subscriber, who has known us for more than one year, is already familiar with our capabilities and enjoys using them for a comfortable stay in front of the TV screen.
In addition to a large number of Russian-language channels for all ages and tastes, we offer our collection of films, television series, talk shows and concerts of your favorite artists in our video library. Also, owners of premium packages can use the IVI video archives.
If for some reason you did not manage to watch the live broadcast, then the archive of TV channels over the past two weeks will be available to you. You can watch us on any device, anywhere where there is fast Internet. Also note that one subscription can work on several devices at the same time. You will learn more about the service in the article "Multiroom".
In addition, you can choose what to watch for your children, blocking their access to unwanted channels. You can read more about this and other services on our blog in the "Services" and "Information" sections.
As you can see, we have a lot of advantages that delight our viewers, and we will not stop there!
We are the official dealer of Kartina TV USA, so you can safely discover the world of television in America today.
Always yours, Kartina TV Brooklyn