Kartina TV about Brighton Beach
This time we will not talk about the reasons for the emigration of Russian-speaking ethnic groups in the United States, because they're known to all. Instead of this we will talk about one of the most famous districts of Big Apple, which is known in all world as the very original and ambiguous place. Of course, Russian American, who lived here for a while, know everything here like the palm in the hand. But what should do immigrants, who came here just now? First of all, they should get Kartina TV on Brighton Beach. But that's not all… So let's start a little journey over the area with Kartina TV Brighton Beach.
You can meet Russian migrants all over the world, but only a little district in New York City – Brighton Beach – is remaining one of the most famous places, and also known as "Little Russia". This place is so legen… wait for it… dary – legendary (the fans of TV-show "How I met your mother" will understand, what we are talking about. If you're still didn't see it – you can find the show in Kartina TV video library), that even native Americans are coming here to feel ethnic atmosphere, taste food, shopping and just to have some rest.
As the history tells… Or let's take a look back in Brighton Beach past with Kartina TV
Not many people know, that that Brighton Beach was built with the expectation that in the future this part of the Atlantic coast will turn into a small resort village with its own railway and respectable hotel. But in the 1920's the project had been frozen and the area became home for the poor people. Railway turned into one of the subway branches, and luxury hotel – into the hostel. Later the first immigrants began to come here – at first it was Jewish people from all over the world, and later, in 1970's, when the Soviet Union gave the green light for their citizens to move to Israel, America was covered by the first wave of Russian immigrants.
Interesting facts
Interesting fact: the unique "soviet" atmosphere still fills all the area of Brighton Beach. You can close your eyes at Manhattan and open them in "little Russia", you will understand where you are within a second. Try to do it someday, and we are sure that you will like this experiment, especially at the moments, when you are homesick.
This place is full of Russians: everywhere sounds Russian speech, and, sometimes, very recognizable Russian swearing. Funny, isn't it: you walk through the Brighton Beach, thinking about new life in the new country, but suddenly some swearing confuses you, though you start to think than you never left the Russia. Have to say, sometimes this helps to overcome some negative emotions, and this is a huge plus. But let's go further…
What will surprise the new Russian American?
As we already said, Brighton Beach is a very extraordinary place, full of its own coloring, and some points may surprise and puzzle newbie at the same time:
names of the shops and other places are mostly Russian here;

here are the cheapest prices for rental;

architecture of houses resembles the structure of the Soviet Russia;

brighton Beach is considered as a local landmark: many excursions are conducted here;

this part of the city is the "quarter for the elderly", because aged people are a significant part of the population. But, over the years, for obvious reasons, this situation is changing.

How to spend a weekend here: most interesting places of Brighton Beach
"Millenium Theatre" is a very interesting place for a newbie to visit. This building is considered to be a unique center where artists and bands from Russia and other SU countries are taking concerts. The territory nearby is full of private luxury cottages that are owned by the same artists and other famous Russian people. In this building also works a Ballet Theatre, where works Russian ballet school, the most popular Russian troupe in America.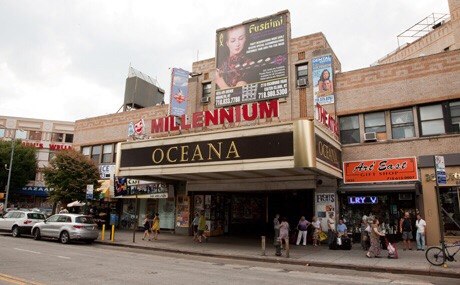 Coney Island, the oldest amusement park in the city is also worth visiting. This park is considered to be the ancestor of all modern amusement parks, since he began to work long before the famous Disneyland. It first began selling the world-famous hot dogs, and also tickets to the roller coaster.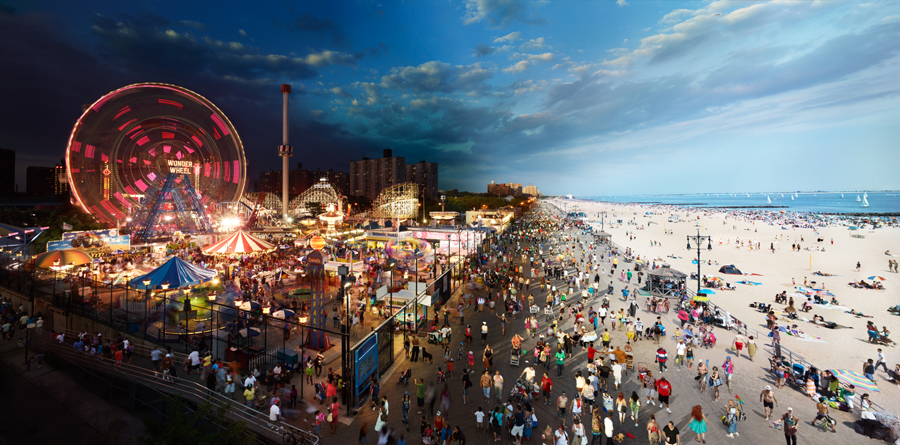 Kartina TV hopes that this short review will help you to settle in a new country, and we invite you to be our subscriber to make your evenings more comfortable. You can connect to Kartina TV on Brighton Beach within a couple of clicks on our website.
Kartina TV Brighton Beach - is a comfortable rest with friends and family!