Videos of Kartina TV
Modern technologies has given a lot to Mankind and affected all areas of our life. Now it is no longer necessary to go to the theater and stand in line for tickets to see the movie. It is not required to buy CDs or DVDs to watch a movie home, nor to look for a suitable place to store the accumulated video collection. So many movies are filmed every year that you can spend a lot of time just choosing what to watch today.
Movies have become much more accessible with the Internet, especially online ones. But we are always looking for easier and more comfortable ways of watching.
Our service offers all customers the video library of Kartina TV to the complete disposal, which contains the best motion pictures of the world of cinema.
What is the video library of Kartina TV?
The service of video library of Kartina TV Brooklyn is constantly expanding archive of the best films, concerts, cartoons, TV shows, and even commercials in the best quality. Because of this diversity, any of your family members is able to find something suitable for his or her taste, something that is desirable for viewing right now.
You can use the service in the presence of valid annual or monthly subscription to Kartina TV, and you can watch the video library on your TV using the receiver or any other device using your player.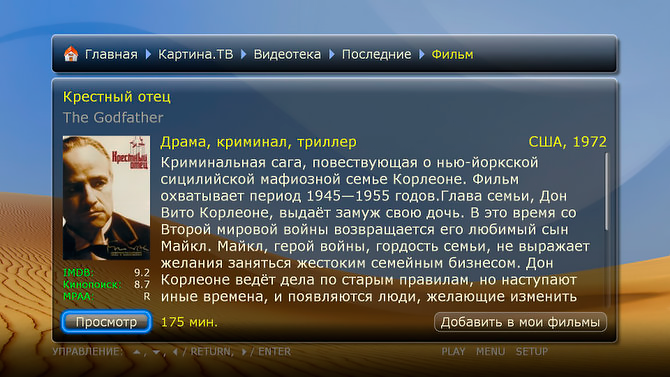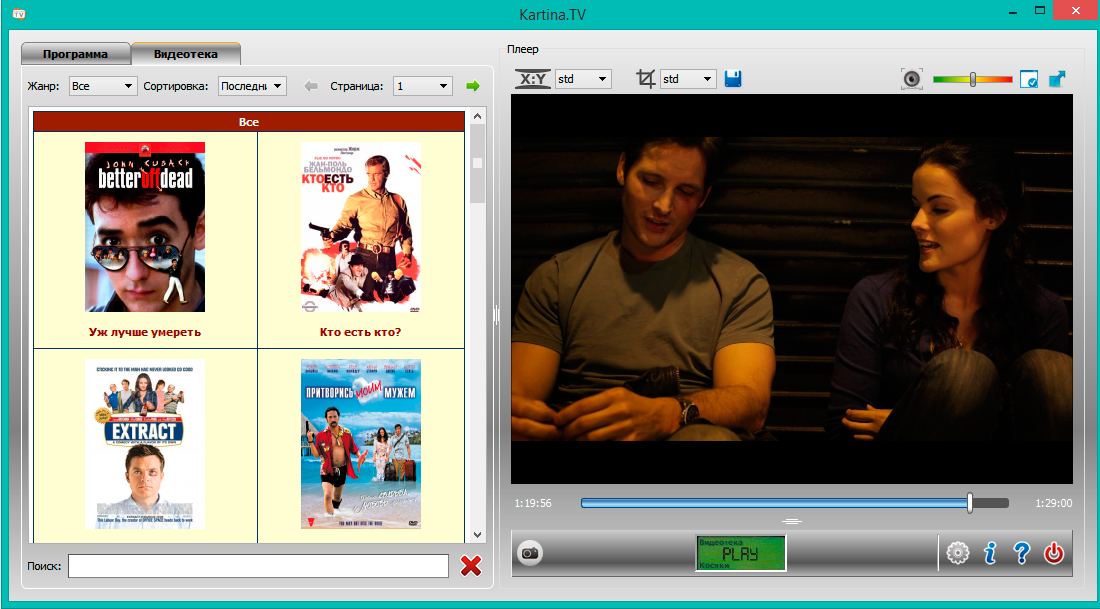 The interface of the service is simple and easy-to-use, and all movies are sorted by genre, so you can view only those that may interest you. Well, what would a video library have been without a convenient search? It is very thought-out, so that you spend less time searching for the right film among hundreds of others.