Multiroom of Kartina TV New York – it is convenient!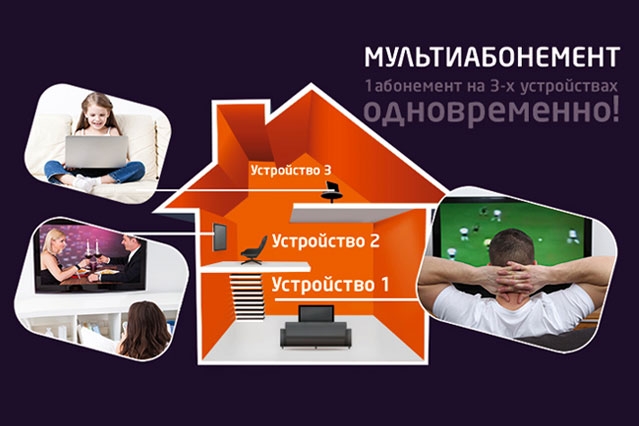 The time of high technologies has influenced the house of each of us. We cannot imagine our vacations, both personal and business relationships, without large number of appliances. We constantly strive for something new whether it's a brand new phone or computer, and use the most of this chance to make our lives more comfortable and easy.
Kartina TV Brooklyn simplifies the life to many of its customers, because our service differs with versatility and limitless possibilities.
Multiroom
To make everyone who uses the services of Kartina TV USA, feel the incredible features of our service, we offer to use the Multiroom option. With its help, you can watch your favorite channels on the three devices simultaneously, using only one active subscription. And it will not be a duplicating of the image on several screens, but a true different channels' watching. In addition, you can use other features of Kartina TV, to which, once tasted, you will get used.
All you need is to buy an annual or monthly subscription to use the multiroom, which can be found on our website.