Uspoisk.com - with us you will find everything you need!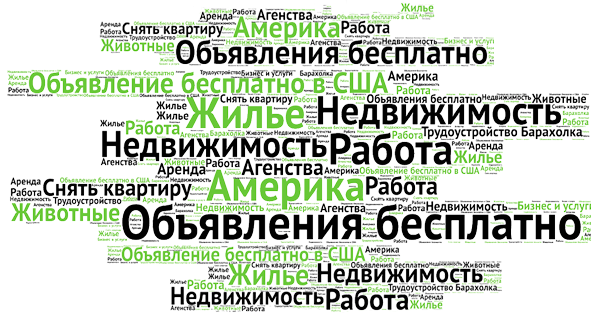 We all at least once used the bulletin board, and someone got a positive experience, and someone is not very happy with the result. In any case, you should not give up this venture, because the free classified ads service in the United States is a good thing for both the advertiser and the simple user.
Let's think about this subject a bit ...
For example, in a few months you will be moving to America - no work, no apartment, all in limbo. But you have the Internet and these few months in search of the most necessary. Here Uspoisk.com comes in handy.
Either you are looking for a landlord or tenant for any real estate, and our Russian advertising will help you out in a short period of time.
Or you are the owner of a young business and it's just stupid and unreasonable to push tens of thousands into an advertising campaign. Again - Uspoisk.com will help you find your first customers, leaving you all in the same financial position, but more recognizable.
There may be many reasons to visit the free classified ads service in America, but the main thing is to find and choose a convenient, honest service.
What is Uspoisk.com?
Uspoisk.com is a young and promising service of absolutely free advertisements in the USA, which is aimed at helping newly-minted Americans, novice businessmen, ordinary Russian-speaking people to find what they need or advertise themselves, sell an old sofa, or buy a four-legged friend and so on. Having visited our site, you will see that there are a lot of topics of announcements and in the future the list will be replenished with new categories. Anyone can post their free ad - it will cost you absolutely nothing! Just a few minutes - and your buyer / client will find you soon..
We kindly ask you to read the terms of use before posting an ad, as for their violation your ads will be deleted and your account sent to the black list.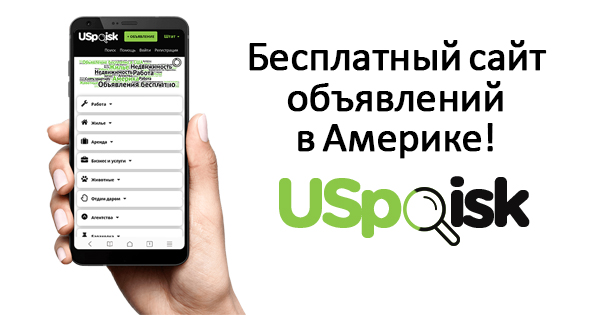 Why Uspoisk.com?
our service is absolutely free for legal, physical and private individuals;

we try to keep track of every ad;

if possible, identify fraudsters and block their accounts;

we monitor ads and censorship;

gradually develop new opportunities for more comfortable use and communication between users;

other users will see your ad on the main page of the site until other ads place you. This is a great opportunity to find your client / buyer / lessor;

the presence of a mobile version of the site;

convenient and clear design.