Kartina TV USA on LG Smart TV
Kartina TV is the best russian online TV provider
There are many ways to watch Kartina TV, which can be found in the article "«How to watch Kartina TV", but now we will talk about how to watch Kartina TV on LG Smart TV.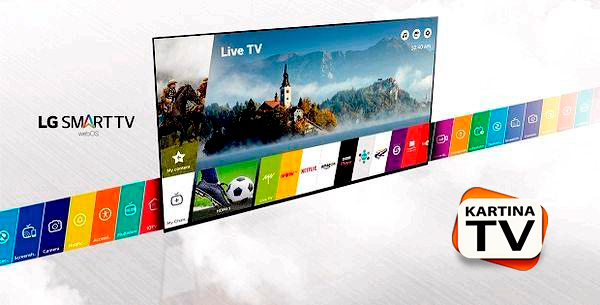 How to set up your LG Smart TV to watch Kartina TV:
make sure your tv is connected to the internet;
enter in the network settings;
next you need to select expert mode;
now select wired or wireless mode;
enter the dns address: 62.108.37.58
after automatic testing, press the home button on your remote control;
select vtuner in the premium section or you can choose yandex;
go to the lg portals rus section and select kartina tv;
enjoy watching the best russian television.
To connect to Kartina TV in a simpler way - you need to buy any Kartina TV console, which can be connected even by a person not familiar with modern technologies. You can find a wide range of receivers for a good price on our website. Kartina TV players supports all service capabilities, high resolution and have powerful components.
Always yours, Kartina TV Brooklyn