I want to become a client of Kartina TV. What is it and how does it work?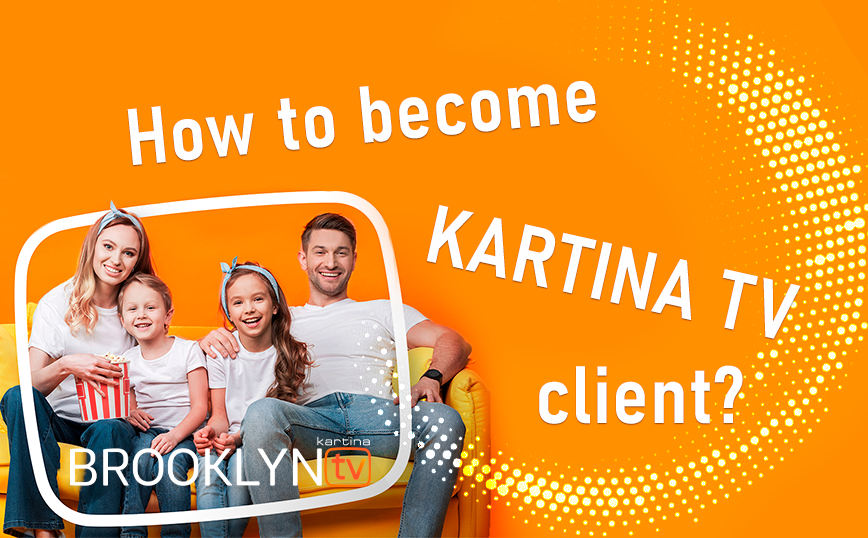 KARTINA TV – is a popular modern Internet TV provider that offers a huge selection of TV channels, movies, series, entertainment shows, as well as free access to well-known video services (START, ivi, more.tv, Megogo, Okko, PREMIER, and additionally video libraries in Ukrainian and Armenian).
How to become a Kartina TV client?
1. Our television is available in any city, in any state and anywhere in the world where there is a stable Internet connection, the speed of which must be at least 10 Mbps for each connected TV. Accordingly, if you want to connect two TVs to Kartina TV, the speed must be at least 20 Mbps, if three TVs - 30 Mbps, and so on.
For each TV, you need to buy a Kartina TV box. The cost of one box is $60, and it becomes your property. If you plan to watch Kartina TV on Roku, Apple Firestick or any other third-party devices, you can solve all possible problems with the installation and operation of the Kartina TV application only by contacting technical support on 1 (888) 827 06 06 ext. 3-1 (24/7).
The cost of a 30-day viewing is $18, the price for a year is $180. That is, for example, a Kartina TV recharge card for $ 50 will provide 83 days of viewing, a recharge card for $ 100 - 166 days, a recharge card for 180 - a year.
Where can I buy Kartina TV?
In Office at 532 Neptune Ave Unit 103, Brooklyn, NY 11224. Business Hours: Weekdays 09:30 AM to 06:00 PM, Saturdays 11:00 AM to 04:00 PM, Sunday's day off.
On our website.
You can use the paid service for installing and configuring Kartina TV at your home or office. You can order it by calling 1 (888) 832 17 16 daily from 9 AM to 10 PM (Eastern Time).
Brooklyn: $50 per Kartina TV box;
Queens: installation of the first Kartina TV box - $100, each additional - $50. That is, installing two consoles will cost $150, three - $200, and so on;
Staten Island: One TV set will cost $100 + $20 toll, each additional TV will cost $50. That is, maintenance of two TVs will cost $170, three - $220, and so on.
Refill Kartina TV