Discounts from Kartina TV Brooklyn
20/01/2022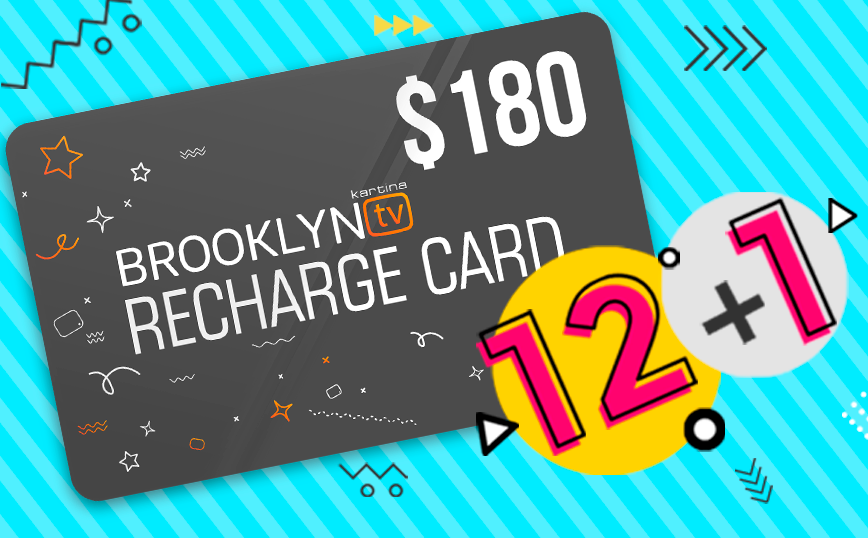 Dear subscribers of our service, we are in a hurry to inform you that until February 18, 2022 you can save even more on watching Kartina TV!
How to get a discount?
The first thing you need to do is to purchase a Kartina TV refill card for $180 from our store. Then go to your account on https://account.kartina.tv (if necessary, register by entering your email), click the "Select tariff" button and select a payment period for 1 year ($180). On the payment method selection page, you refill your balance by entering the recharge code in the "Have a recharge card?" field. Click the "Next" button, and you will see the field "do you have a promocode?", where you need to enter the promocode START18. Please note that $162 will be charged from your balance, and the remaining $18 you can spend on an additional monthly subscription.
If you have any problems with Kartina TV refill, you can contact our manager, who will arrange for you to purchase a Kartina TV recharge card and help you become a participant in the promotion. We remind you that the special offer can only be used until February 18, 2022.
Calls are accepted by phone 1 (888) 832 17 16 daily from 9 AM to 10 PM Eastern Time, or 1 (888) 827 06 06 ext. 3-1 (24/7).