Kartina TV Start will be available in test mode
30/10/2017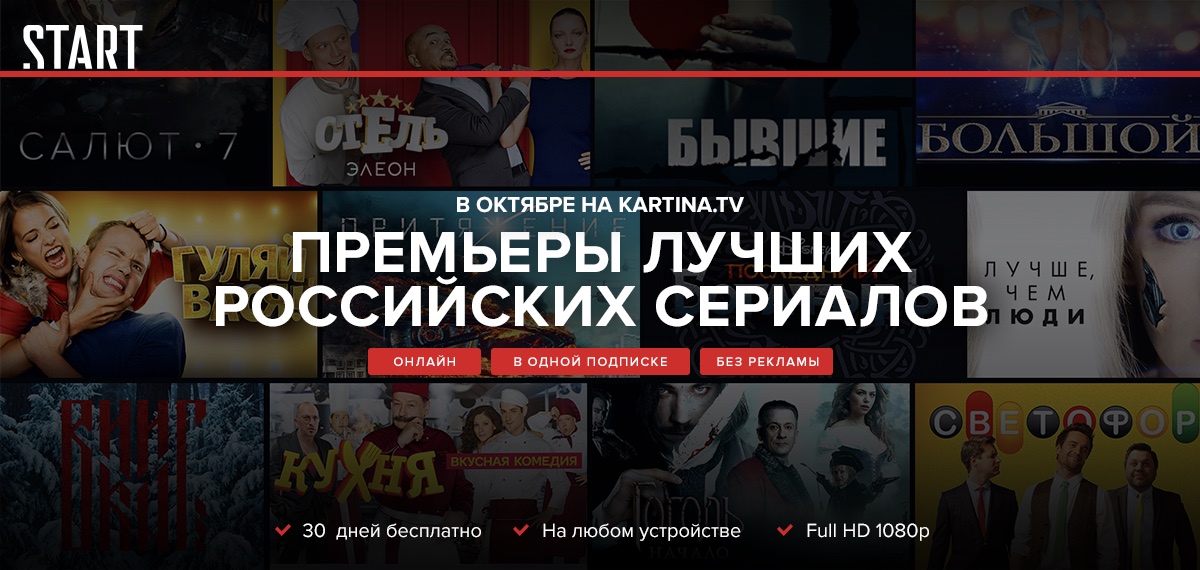 Dear subscribers, from the first of November serves Kartina TV Start will be available in test mode for all subscribers of premium subscribe Kartina TV (much more information you can find here).
All the existing and new customers Kartina TV will have an excellent opportunity to test it absolutely free till the ending of the 2017 year. Pay your attention that video data of online studio START are available at all boxes now, except Kartina TV Comigo Quattro.
Stay with us and tracking for our news. Truly your Kartina TV Brooklyn.