There are new channels in Kartina TV Subscription
10/05/2017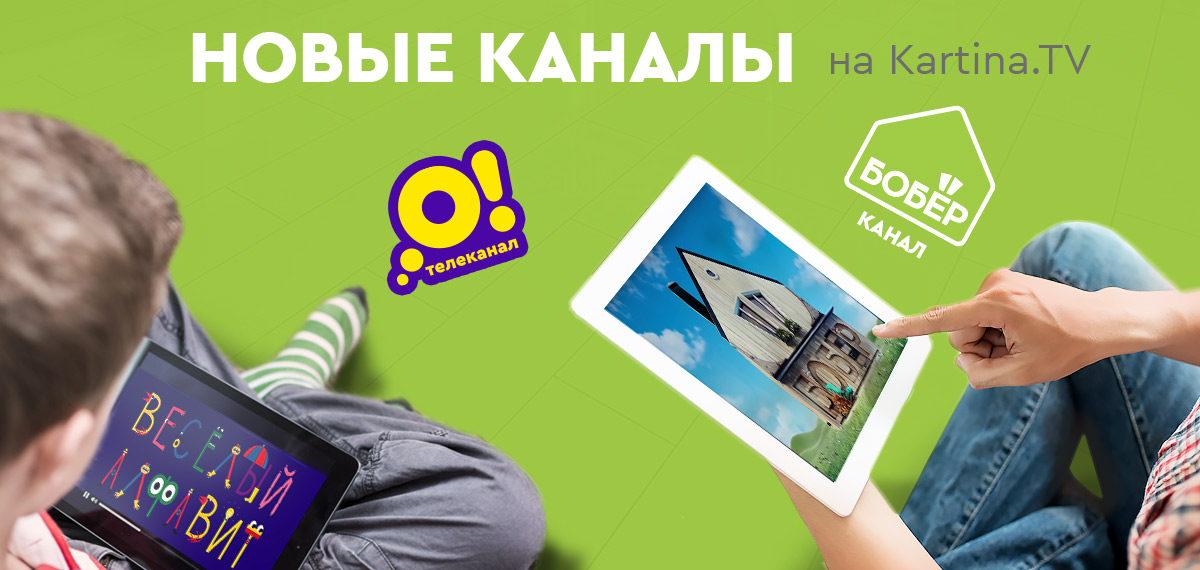 Dear subscribers service Kartina TV Brooklyn, we are in a hurry to tell you, that owners of premium subscription Kartina TV have access to two new channels: "O!" and "Бобер"
Channel "O!" is a great trove of knowledge for pupils of junior levels, kindergarten kids and their parents. Channel's content includes different developing programs and cartoons. Your child will study and explore the world during watching TV. "O!" will go nicely for little whyers, dreamers and experimenters!
"Бобер" is a first day-and-night channel in Russia, about the process of creation of living spaces. This channel will help you to solve a lot of designer issues, think about decoration and get some learning with terminology of architectural world and much more!
Stay with us and tracking for our news