Kartina TV and IVI are together now!
03/12/2016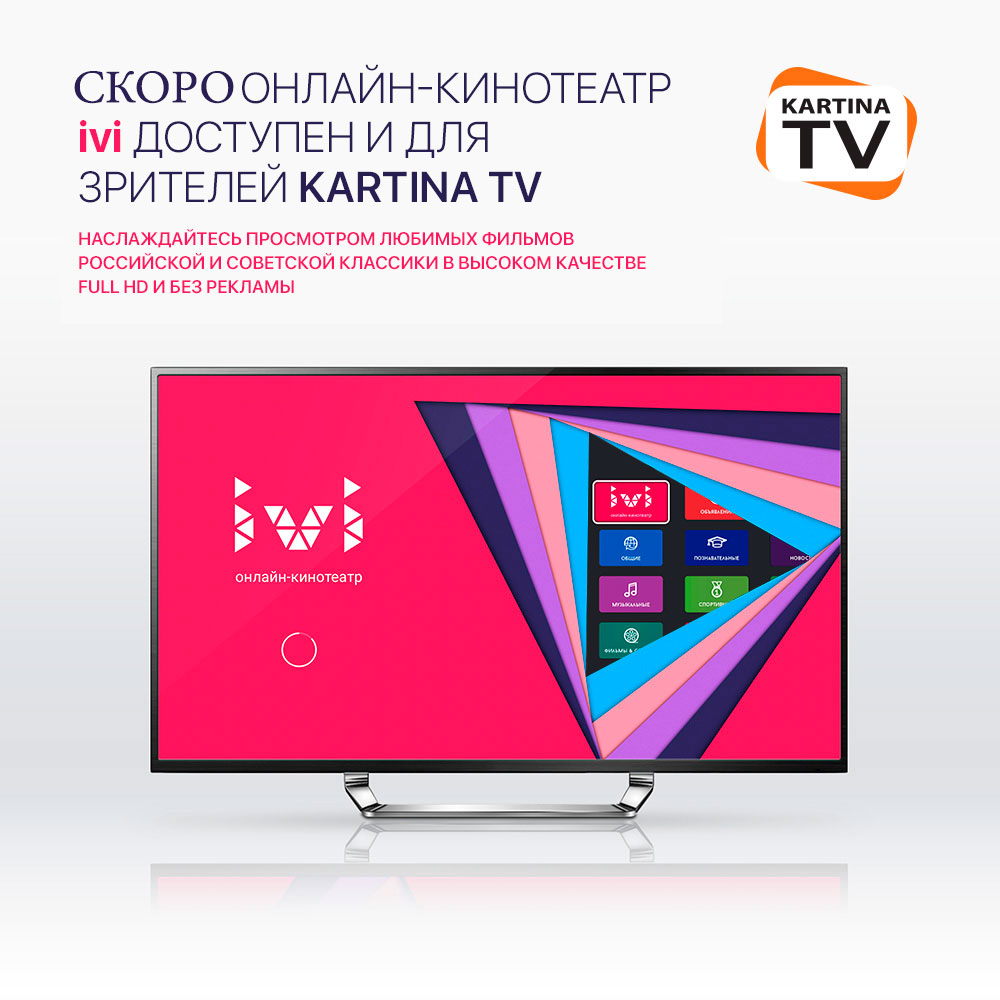 Have you ever cancelled watching some movie due to inappropriate time of its broadcasting? Or debated with the family about what you will watch today? We bet that was so, and more than once! Now it is all in the past, because your favorite Russian TV online service Kartina TV Brooklyn opened access to its subscribers for movies in FULL HD quality via online-cinema «IVI»! This is the huge event of the outgoing year!
Now all the subscribers of Kartina TV premium package and Kartina Relax box or Comigo Quatro box will be able to visit "IVI" section and enjoy their favorite movies at a comfortable time! At the moment co-working with IVI works in the test mode, so there may be some intermittent failures. The subscription cost of Kartina TV premium package did not change.
Connect to the Kartina TV Brooklyn service to feel how comfortable and quality can be the best Russian TV in the USA!