Shiny summer Kartina TV offer
21/06/2016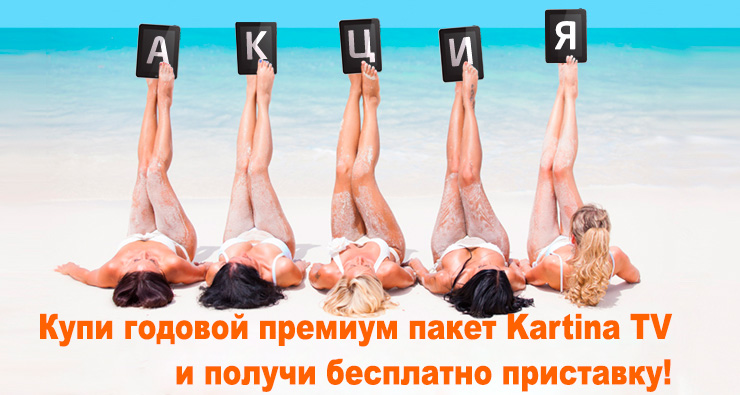 Dear friends, the Kartina TV service is excited to tell you another good news: we launch the summer campaign, and participate in it is able everyone!
For every annual Kartina TV premium subscription with monthly payment ($18/month) or annual Kartina TV premium package prepaid ($180) you will get Kartina TV Comigo Quattro HD console for free!
Conditions and additional information about promo from Kartina TV:
Take part in it can every subscriber of our service: existing subscribers and new ones;

Shipping of pristavka Kartina TV Comigo Quattro HD is free in the USA;

If you deny your order, you have to return gifted box, or pay its full price. Return of the box you carry by your own expence;

Kartina TV service reserves the right to change the terms of the summer action and finish it without prior warning;

For every subscriber acting the terms of action, which were current at the date of the order.

Hurry up, because the promo may end at any moment! Since the box is delivered free of charge by mail, please check carefully the address you specify when ordering annual subscription.