Kartina TV Gifts for May 9th
05/05/2016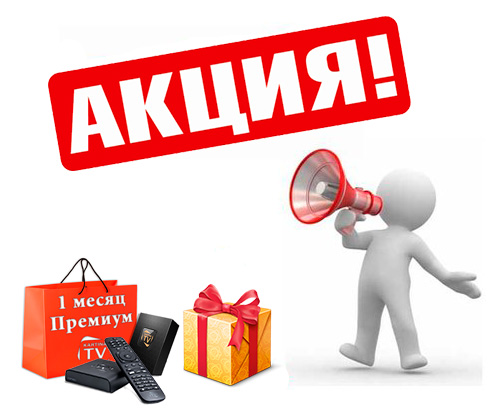 Friends, once again we hasten to please you with news about the beginning of the new shares from the service Kartina TV Brooklyn, which is dedicated to the Victory Day. When you purchase a monthly premium package Kartina TV or console, you will receive a free 14-day free trial of Kartina TV Russian television.
This gift you can use by yourself or present it to your friends so they also can enjoy the quality Russian TV in America. Just imagine, that you will be have the unlimited access to all features of our service for the whole six weeks, which means not the only comfortable rest, but also a lot of positive emotions.
Participate in this promotion can anybody: not only existing subscribers of our Kartina TV service, but a "newbies" too. To take a part in it, you also do not have to do anything complicated, just need to buy a monthly premium Kartina TV package or pristavka Kartina TV. After the purchasing, you will receive a letter on your e-mail with the specified data of the gift subscription for two weeks and gained premium package (in the case of monthly subscription purchase). If you select a box, then also do not forget to check out your e-mail.
Please note that the number of gift subscriptions for every Kartina TV customer is unlimited: if you buy another monthly subscription, or box – you get another gift. It is simple as never before!
The period of activation of free access is limited, so you should activate the bonus pack first, and then – the purchased subscription.
The number of free 14-day subscription is limited.
Take it, while it's hot!
May 10th update: the promotion is over.