ILand is with Kartina TV now
02/02/2016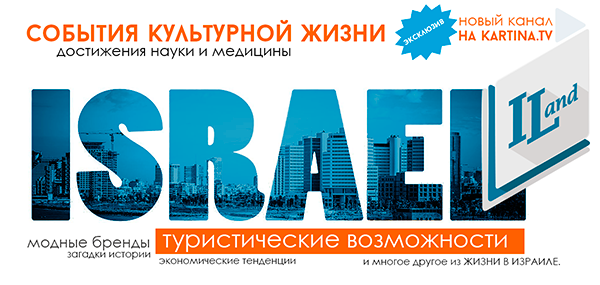 Kartina TV service is always trying to satisfy all the requests of our customers, so we are regularly expanding our list of TV channels. And now the Israeli Russian-language TV channel «ILand», which broadcasts around the clock exclusive programs about Israel, is available in our channel list.
Make yourself comfortable, take a favorite drinks and snack and be ready to the large flow of interesting information:
Significant events in Israel and around the world;

Israel's most important achievements of science and medicine;

Fashion trends and limitless opportunities for tourism;

Sporting achievements, the economy, culture and more.

ILand is a team of experienced and talented professionals that creates exclusive content, according to your interests.
This channel is available for you, if you have an active Kartina TV package.
Enjoy the watching!